Kas soovite luua sotsiaalmeedia ettevõtte kontosid, kuid ei tea kust alustada? Ärge muretsege, me oleme teile toeks.
Siin pakume teile sotsiaalmeedia seadistamise kontrollnimekirja, mis aitab teil oma kontosid kiiresti ja lihtsalt seadistada.
Järgige neid lihtsaid samme ja oletegi varsti teel sotsiaalmeedia eduni.
Sotsiaalmeedia seadistamise kontrollnimekirja tähtsus
Ettevõtte omanikuna teate, et sotsiaalmeedia on oluline. See on suurepärane viis klientidega ühenduse ja suhte loomiseks. Kuid kuna olemas on niivõrd palju sotsiaalmeediavõrgustikke, võib olla raske kõike jälgida.
Siin tuleb abiks sotsiaalmeedia seadistamise kontrollnimekiri, sest on lihtne unustada, kui arvestada tuleb nii paljude detailidega.
Kes saavad kasu sotsiaalmeedia seadistamise kontrollnimekirjast
Kui soovite luua oma ettevõttele sotsiaalmeediakontosid, kuid ei tea kust alustada, aitab kontrollnimekiri teil meeles pidada kõiki olulisi detaile. See säästab aega ja paneb teie kohaloleku sotsiaalmeedias kiiresti toimima.
Oma ettevõtte sotsiaalmeedia turunduse eest vastutava inimese jaoks võib sotsiaalmeedia seadistuse kontrollnimekiri olla kasulik vahend kõigega kursis püsimiseks. Tänu sellele võite olla kindel, et kõik teie ettevõtte sotsiaalmeedia kontod on seadistatud ja töötavad tõrgeteta.
Kui alustate uut sotsiaalmeedia kampaaniat, sisaldab sotsiaalmeedia seadistamise kontrollnimekiri kõike vajalikku alustamiseks. Seda järgides saate keskenduda kampaania läbiviimisele ja soovitud tulemuste saavutamisele.
Tutvuge meie sotsiaalmeedia seadistamise kontrollnimekirjaga
Before you start creating social media accounts, it's important to determine what your objectives are.
If you don't know what you want to achieve, it will be hard to create a social media strategy and the type of content that aligns with your objectives. As such, you may not see the results that you are hoping for. By taking the time to define your goals, you can focus your social media efforts and increase your chances of success.
Do you want to use social media to connect with customers, build brand awareness, or drive traffic to your website? Once you know what your goals are, you can create pieces of content that align with them. This will help you get the most out of social media for your business.
word processor – for brainstorming ideas and writing down your goals
calendar – for setting deadlines
task manager – for tracking progress
Now that you know what your social media goals are, it's time to choose the networks that will help you achieve them.
Not every social network is created equal, and some will be better suited to your business than others. By choosing the right social platforms, you can get your content seen by those people who are most likely to be interested in it.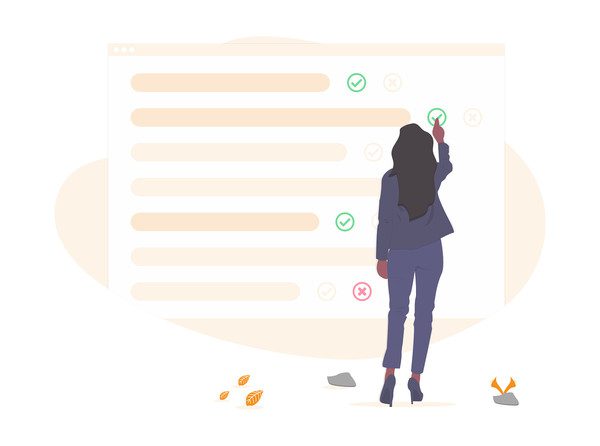 Do some research on each social network to see which ones are most popular with your target audience. By finding out which networks they are using, you can create content that is tailored specifically to each one.
social media analytics – for researching social networks
customer surveys – for finding out which networks your target audience is using
competitor analysis – for seeing which networks your competitors are using
Once you have your social media accounts set up, it's important to assign tasks among your team members.
Why is it important to verify responsibilities?
Social media can be a lot of work, so it's important to let everyone on your team know what their duties are. Maintaining a strong social presence by making everyone aware of their responsibilities will contribute to achieving your goals.
How to verify responsibilities?
Make a list of all the social media tasks that need to be done, such as creating content, scheduling posts, responding to comments, and monitoring analytics. Then assign each duty to a specific team member to get all of your social media tasks taken care of on time.
task manager – for assigning tasks and tracking progress
project management software – for collaboration among team members
communication tools – for staying in touch with team members
Your social media username is how people will identify you on each network where you create an account on.
Why is it important to decide on your handle?
Choosing one that is both unique and easy to remember will help users of the different social networks find your business profile. By having a consistent username across all of your different social media accounts, you can make it easier for people to connect with you.
How to decide on your handle?
Think of a few different options for your social media username, and then use a tool like NameCheckr to see if they are available. Once you've found one that hasn't already been taken, try to use it on as many social networks as possible to create a consistent presence.
NameCheckr – for checking the availability of social media usernames
Domainr – for finding available social media handles
These images are how people will visually identify you on social media.
Why is it important to choose a profile picture and cover photo?
Your profile image is usually the first thing that someone sees when they visit your social media channel, so it's important to paint your business in a positive light. Your cover photo is another opportunity to show off who you are and what you're about, so pick an image that will catch people's attention and make them want to learn more about you.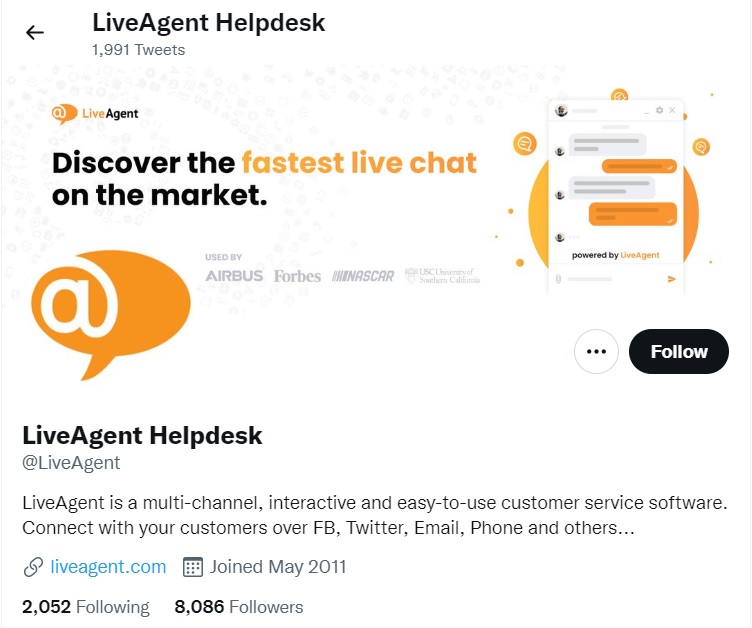 How to choose a profile picture and cover photo?
Decide what kind of message you want to send with your social media profiles to make a good impression. If you're having trouble finding the right profile image, consider using a tool like Canva to create one.
Canva – for creating custom social media images
Adobe Photoshop – for editing cover and profile photos
GIMP – for editing photos
Now that you've done your research and have all of the information you need, it's time to set up your social profiles.
This is a necessary step for building an online presence. It allows you to interact with potential and current customers, share information about your company, and connect with other businesses in your industry.

Go to the websites of the different social networks that you want to create an account on and fill out the necessary information.
Facebook
Twitter
LinkedIn
Instagram
etc.
Decide on the login credentials for each social media account that you create.
Why is it important to select and securely store passwords?
If someone were to gain access to your social media account, they could potentially cause a lot of damage to your business. By storing your passwords in a secure location, you can help prevent this from happening.
There are a few different options for storing passwords, but one of the most secure is to use a password manager. This way, you can create strong passwords for each social media account and not have to worry about remembering them all.
password manager – for storing passwords in a secure location
account manager – for storing social media account login information
Now that you've created your social media accounts, it's time to fill out your pages on them.
Your social media profile is one of the first things that potential customers will see when they visit your page. Filling out your profile completely with all of the necessary information and more can give them a better idea of who you are and what you're about, plus it will improve your search engine optimization (SEO).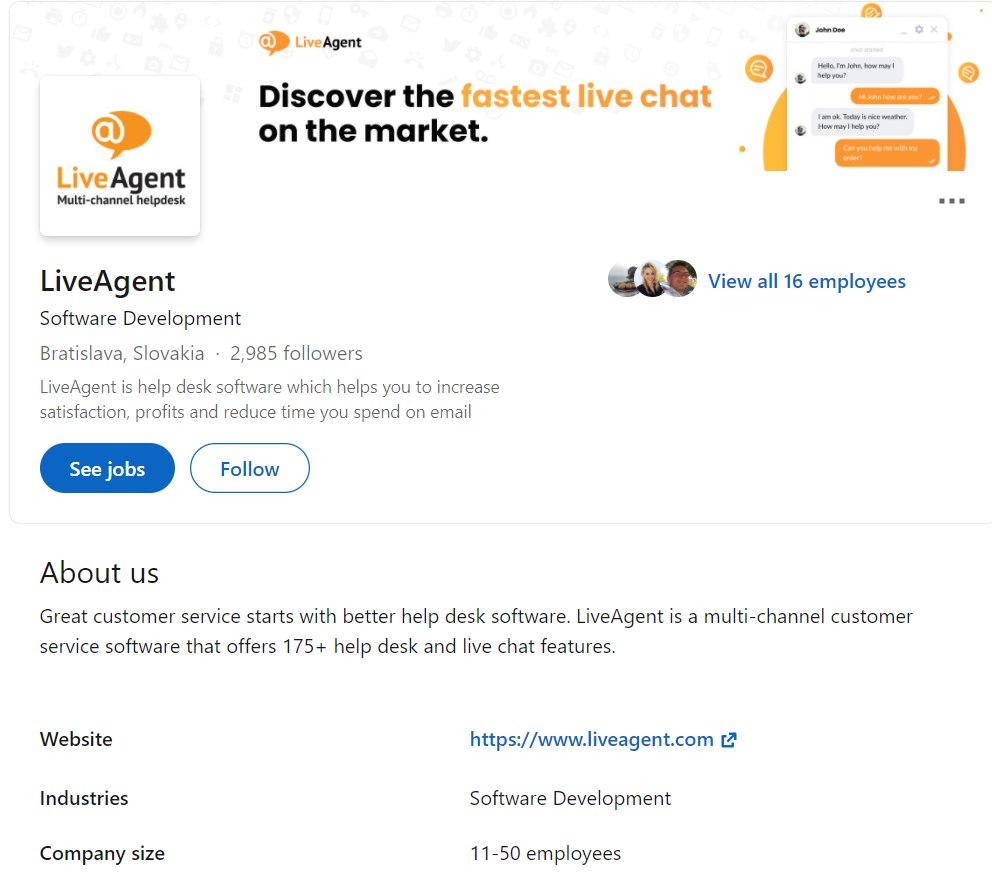 Be sure to fill out all of the necessary information in each social media profile such as a bio, your company name, website, contact information, etc.
Tip! LiveAgent social media support software can be used to simplify communication on your social media accounts thanks to advanced automation. Connecting all of your different networks so that every message lands in one inbox streamlines the way you handle customer queries.
account manager – for accessing social media account login information
SEO tool – for optimizing your social media profile
LiveAgent social media support software – to handle your communication from one universal inbox
Obtain a custom web address that you can use for your social media profiles.
Why is it important to claim your vanity URL?
Having one makes it easier for people to find you online, and it's another element that can help improve your SEO. In turn, this can lead to more website visitors and potential customers.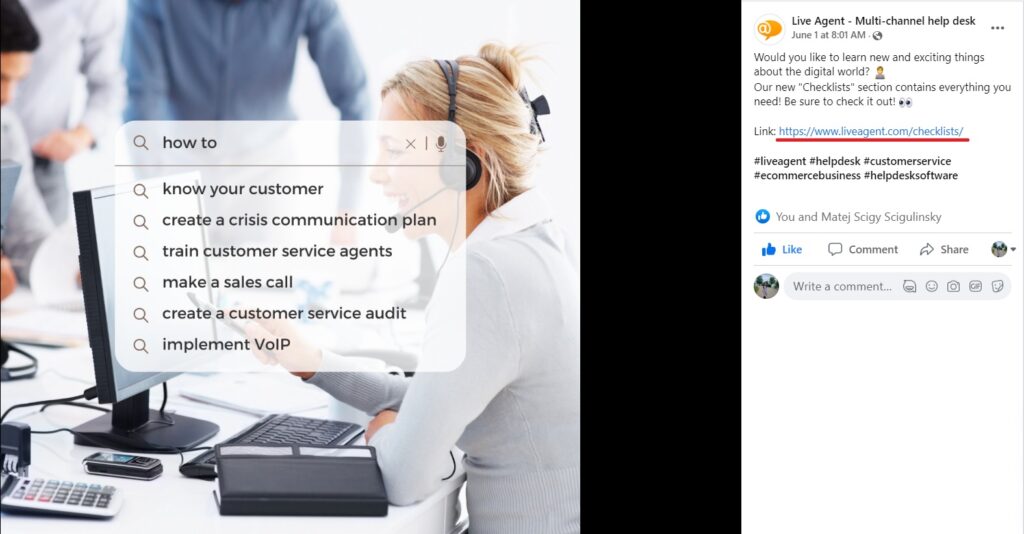 How to claim your vanity URL?
Go to the social media channel that you want to claim a vanity URL for and look for the option to do so, which is usually located in the settings or account information section (most social networks allow this). Once you find it, simply follow the instructions from there.
account manager – to log in to you the profiles you want to claim a vanity URL for
URL shortener – to create a shorter, easier-to-remember web address for your social media profiles (this can be especially useful if your chosen vanity URL is already taken)
If you have a physical location, be sure to add your address and opening hours to your social media profiles.
Why is it important to add your location and opening hours?
Adding this information can help improve your local SEO, which can lead to more foot traffic at your business. It's also useful for potential customers who may want to know if you're open and when they can come by.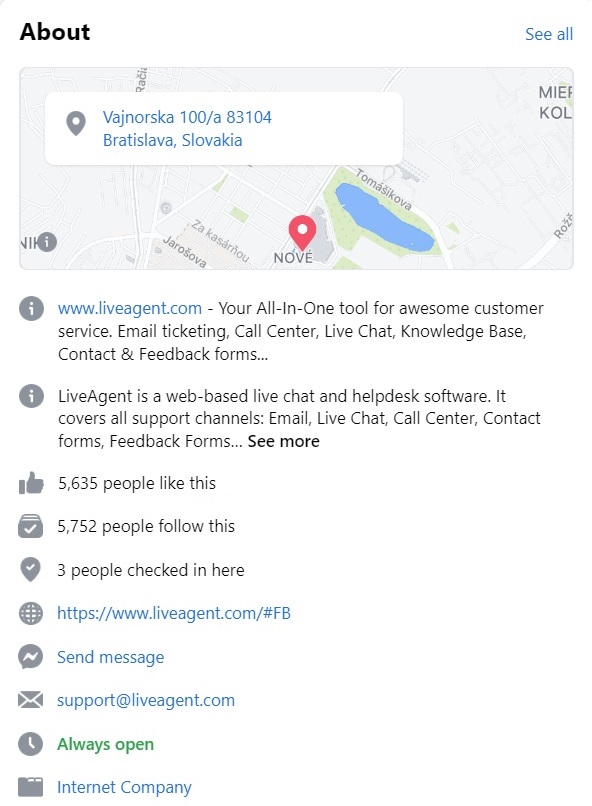 How to add your location and opening hours?
Most social media networks have the option to add this information to your profile, usually in the settings or account information section. Fill out the fields there with the relevant information and save your changes.
SEO tool – for optimizing your social media profile for local SEO
location services – to help potential customers find your business more easily (these are typically built into social media platforms)
These digital identifiers are a great way to get your content seen by more people, and they can also help you connect with others who are interested in similar topics.
Hashtags can improve the reach of your social media posts by making them more discoverable to users who are searching for that particular topic. They're also a great way to connect with others who share your interests.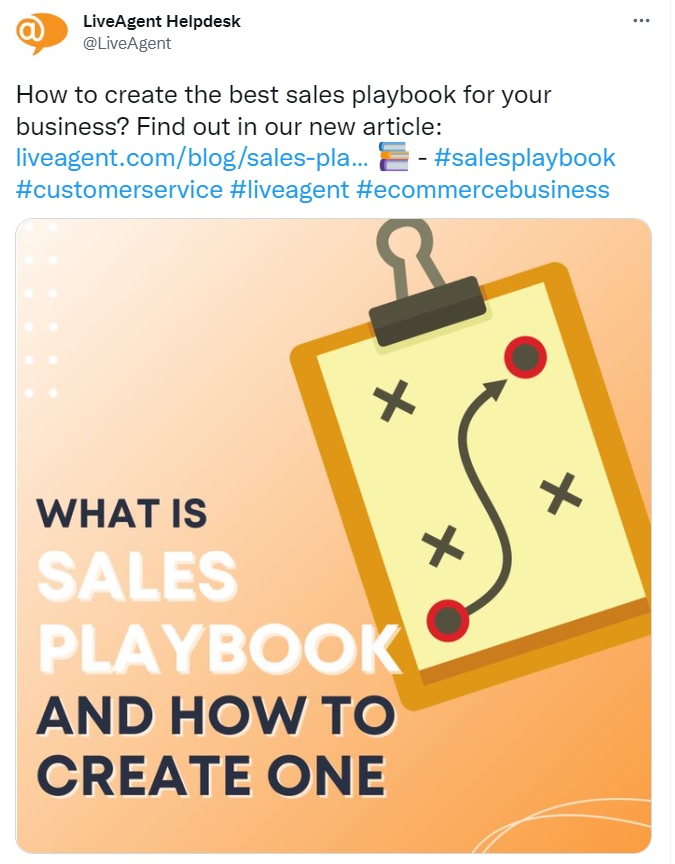 One way is to simply conduct a search on each social media platform for terms related to your topic and see what comes up. Another is to use a hashtag research tool like Hashtagify.
Hashtag research tool – for finding popular and relevant hashtags to use
Social media platform search bar – for conducting searches on each social media platform
Now it's time to start thinking about how you're going to measure your success.
Why is setting KPIs important?
Key Performance Indicators (KPIs) will help you track your progress and see if your social media efforts are paying off. This can be anything from website traffic to social media engagement metrics.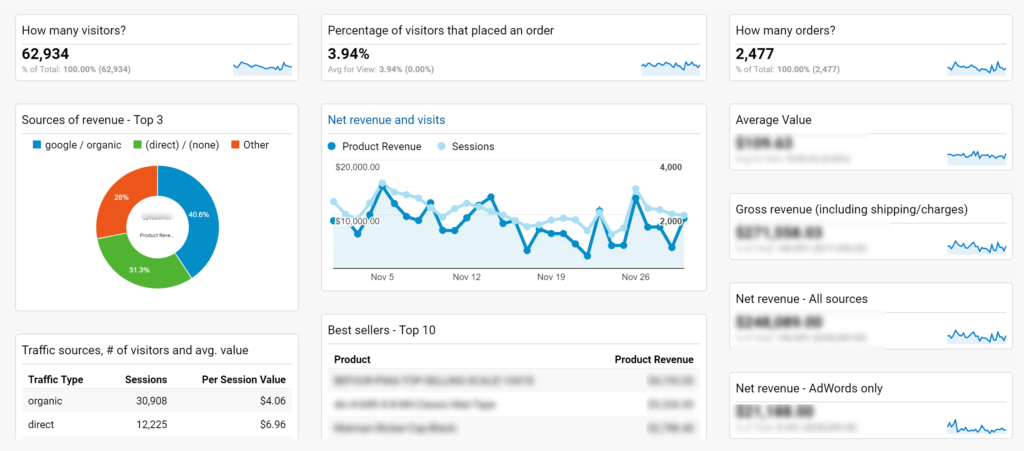 How to set KPIs?
Some things to consider when setting KPIs for your social media presence include website traffic, social media engagement (likes, comments, shares), leads generated, and sales made. Tracking these key metrics will give you a good idea of whether or not your social media presence is helping you achieve your business goals.
Google Analytics – for tracking website traffic
Social media platform insights – for measuring social media engagement metrics
Lead tracking software – for measuring leads generated
Sales tracking software – for measuring sales made
After you've completed all of the previous steps, all that's left is to publish your first content on your social media profiles.
Why is posting your first update important?
This is your opportunity to make a good impression and set the tone for future posts. Put some thought into what you're going to say and how you're going to say it.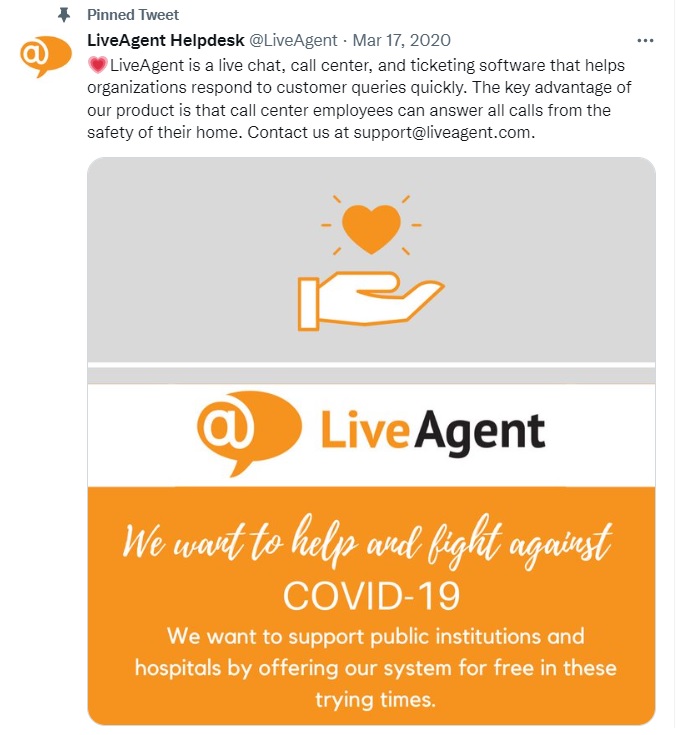 How to post your first update?
The best way to approach it will depend on the social media channel you're using. For example, if you're posting on Facebook then you might want to write a short update about your business and include a link to your website, whereas if you're posting on Twitter then you could share a blog post or article that you think your followers would find interesting.
What tools to use for posting your first update?
social media platform of choice – for publishing your content
content management system – for creating and managing your content
Sotsiaalmeedia seadistamise parimad tavad ettevõtetele
Nüüd, kui tunnete sotsiaalmeedia seadistamise protsessi, leiate allpool mõned näpunäited, mida sotsiaalmeedia profiilide loomisel järgida.
Valige õiged sotsiaalmeedia platvormid
Kõik sotsiaalmeedia platvormid pole võrdsed. Pole mõtet luua sotsiaalmeedia platvormidel profiile, mida teie sihtrühm ei kasuta. Uurige, kus teie ideaalne kasutaja sotsiaalmeedias kõige aktiivsem on ja suunake oma jõupingutused sinna.
Kasutage kvaliteetseid pilte
Kontrollige, kas teie ettevõtte logo ja pildid on kvaliteetsed ja õiges suuruses ning sobivad teie kasutatava sotsiaalmeedia platvormiga. Näiteks ei tahaks te Facebookis kasutada madala eraldusvõimega pilti, kuna see näeks suurendatuna pikslitaoline.
Olge oma kaubamärgiga järjekindel
Teie kohalolek sotsiaalmeedias peaks olema teie ettevõtte laiendus. See tähendab sama värviskeemi, logo ja üldilme kasutamist kõigis sotsiaalmeedia profiilides, sest järjepidevus aitab inimestel teie kaubamärki kergemini ära tunda.
Kirjutage mõjuvaid kirjeldusi
Teie sotsiaalmeedia profiilide kirjeldused on olulised, kuna need aitavad inimestel aimu saada teie ettevõtte sisust ja otsingumootorid kasutavad neid teie lehtede indekseerimiseks. See tähendab, et peaksite leidma aega nii informatiivsete kui ka märksõnarohkete kirjelduste kirjutamiseks.
Hoidke oma profiilid ajakohasena
Oluline on oma sotsiaalmeedia lehti regulaarselt värskendada ettevõtte uusima teabega. See hõlmab selliseid üksikasju, nagu aadress, telefoninumber, veebisait jne.
Sotsiaalmeedia seadistamise kontrollnimekirja kokkuvõte
Seadke oma sotsiaalmeedia eesmärgid
Valige oma ettevõtte jaoks parimad sotsiaalmeedia platvormid
Kontrollige kohustusi
Valige kasutajanimi
Valige profiilipilt ja kaanefoto
Looge oma kontod
Valige paroolid ja salvestage need turvaliselt
Täitke oma sotsiaalmeedia profiilid
Hankige kohandatud URL
Lisage oma asukoht ja lahtiolekuajad (vajadusel)
Mõelge välja räsimärgid
Määrake oma sotsiaalmeedia kohaloleku jaoks KPI-d
Lisage esimene postitus
Frequently

asked questions
Kui kaua võtab aega sotsiaalmeedia seadistamine ettevõttele?
Kui te alles alustate, võib kuluda paar nädalat, enne kui kõik on seadistatud ja näeb hea välja, kuid kui olete asjad käima saanud, ei tohiks teie sotsiaalmeedias kohaloleku säilitamiseks kuluda rohkem kui paar tundi nädalas. Muidugi, kui sihite kõrget seotust ja ulatust, peate panustama rohkem aega ja vaeva, kuid lõppkokkuvõttes on teie enda otsustada, kui palju aega soovite oma ettevõttele sotsiaalmeedias kulutada.
Kuidas mõõta oma ettevõtte edukust sotsiaalmeedias?
Esimene samm on oma ärieesmärkide kindlaksmääramine, seejärel saate välja töötada mõõdikud, et jälgida nende saavutamise edusamme. Näiteks kui soovite suurendada bränditeadlikkust, saate jälgida teie lehe jälgijate või meeldimiste arvu. Peamine on kohandada oma mõõdikuid nii, et need kajastaksid täpselt teie eesmärke, et saaksite hinnata edu ja teha vajalikke muudatusi.
Kui sageli peaksin sotsiaalmeediasse postitama?
Kui soovite bränditeadlikkust suurendada, peaks postitamise ajakava olema vähemalt paar korda nädalas, kuid kui soovite saada müügivihjeid või müüki, soovite postitada sagedamini – vähemalt kord päevas. Kui aga üritate lihtsalt oma jälgijaid kaasata hoida, peaks piisama 3–5 korrast nädalas.
Milliseid sotsiaalmeedia platvorme peaksin oma ettevõtte jaoks kasutama?
See sõltub teie tööstusest ja sihtturust, kuid mõned ettevõtete jaoks kõige populaarsemad sotsiaalmeedia platvormid on Facebook, Twitter, LinkedIn ja Google+. Igal neist on oma unikaalsed tugevused ja omadused, mistõttu on oluline oma sotsiaalmeedia strateegiat vastavalt kohandada.
Miks on sotsiaalmeedia ettevõtetele oluline?
See annab võimaluse jõuda potentsiaalsete klientideni ja luua nendega sidemeid. Varem kasutasid ettevõtted oma sihtrühmani jõudmiseks traditsioonilisi turundusmeetodeid, kuid sotsiaalmeedia on seda muutnud. Tänapäeval veedavad inimesed sotsiaalmeedia saitidel rohkem aega kui kunagi varem, mis annab ettevõtetele suurepärase võimaluse ideaalsete kasutajatega ühenduse loomiseks. Seega, kui te ei kasuta oma ettevõtte reklaamimiseks sotsiaalmeedia turundust, jääte ilma paljudest potentsiaalsetest klientidest.